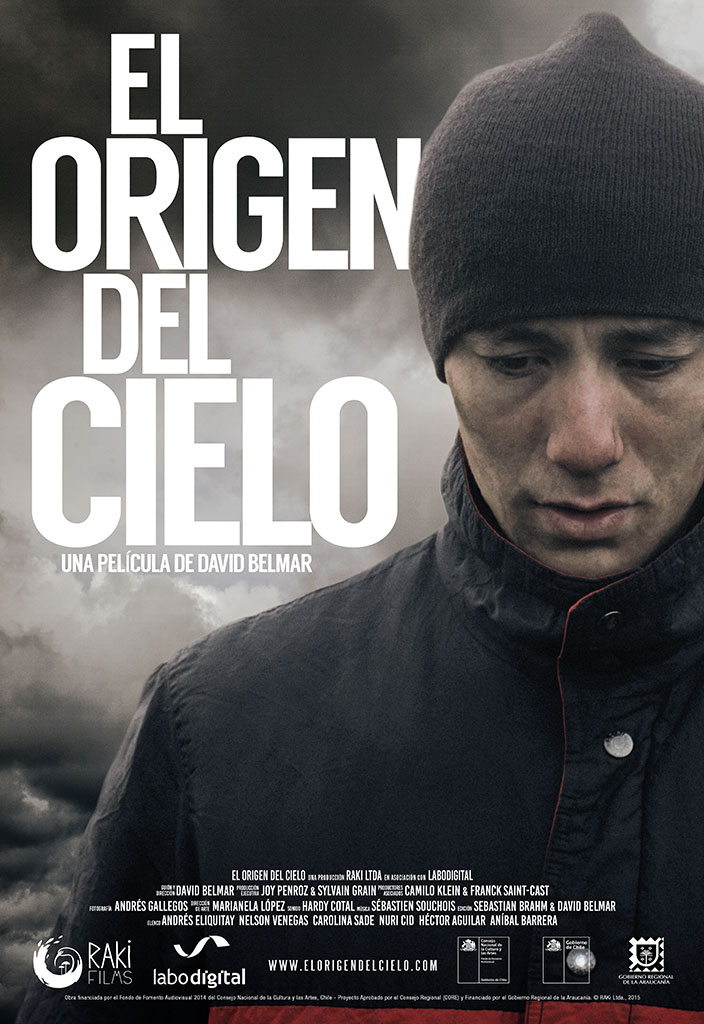 Feature film by David Belmar
Drama ⎪ 2015 ⎪ Digital 4K ⎪ 86′
Luis, a family man, and Miguel, his older son, are laborers at a sawmill in the mountains in southern Chile. Solitude and sadness drive Miguel to migrate to the city and start over. Due to the instability in his work and his monotonous existence, Luis will try to change his life, but destiny will want something different.
Joy Penroz, Sylvain Grain / Raki Ltda.
Coproducer: Labodigital (Mexico)
Associate Prod: Camilo Klein, Franck Saint-Cast
Andrés Eliquitay, Nelson Venegas, Carolina Sade, Nuri Cid, Hector Aguilar, Aníbal Barrera
CNCA (National Council for Culture and Arts, Chile), Regional Council (CORE) and Regional Government of Araucanía.
OFFICIAL SELECTIONS & AWARDS