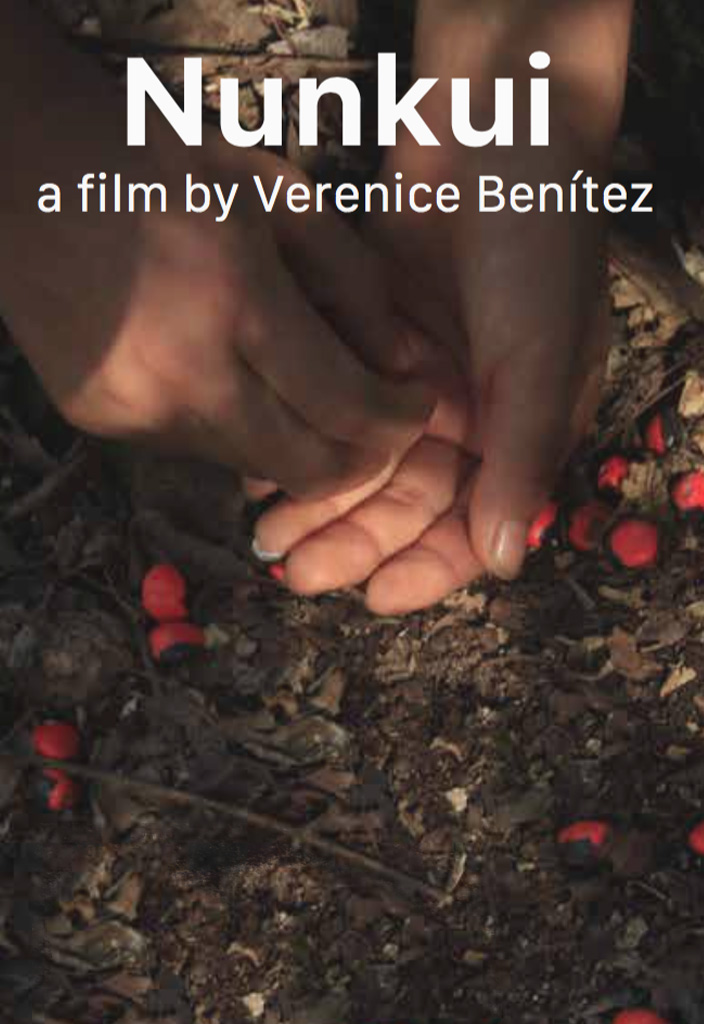 A film by Verenice Benítez
Fiction – Documentary ⎪ 2022 ⎪ 90′
Nunkui, a young Shuar girl, repeatedly dreams of the female spirit of the orchard, also called Nunkui, who appears as a girl who wanders through an abandoned orchard in the jungle. The young girl confuses her with his evil spirit, an Iwianch. These dreams bring the young girl closer to Rosa, her great-aunt who still cultivates a traditional (Aja Shuar) garden. But the place where they live, a vast mountainous Amazon rainforest, has been handed over to transnational mining companies, which are beginning to evict the inhabitants. Nunkui's closeness to her grandfather Yaunchu, a Shuar leader fighting to defend his territory, awakens the young girl to a world of complex and decisive maturity.
Isabela Parra / Caleidoscopio Cine (Ecuador)
Instituto de Cine y Creación Audiovisual (Ecuador)
Cámara Shuar (Ecuador)
Fundación Nahuel (Ecuador)
Ibermedia