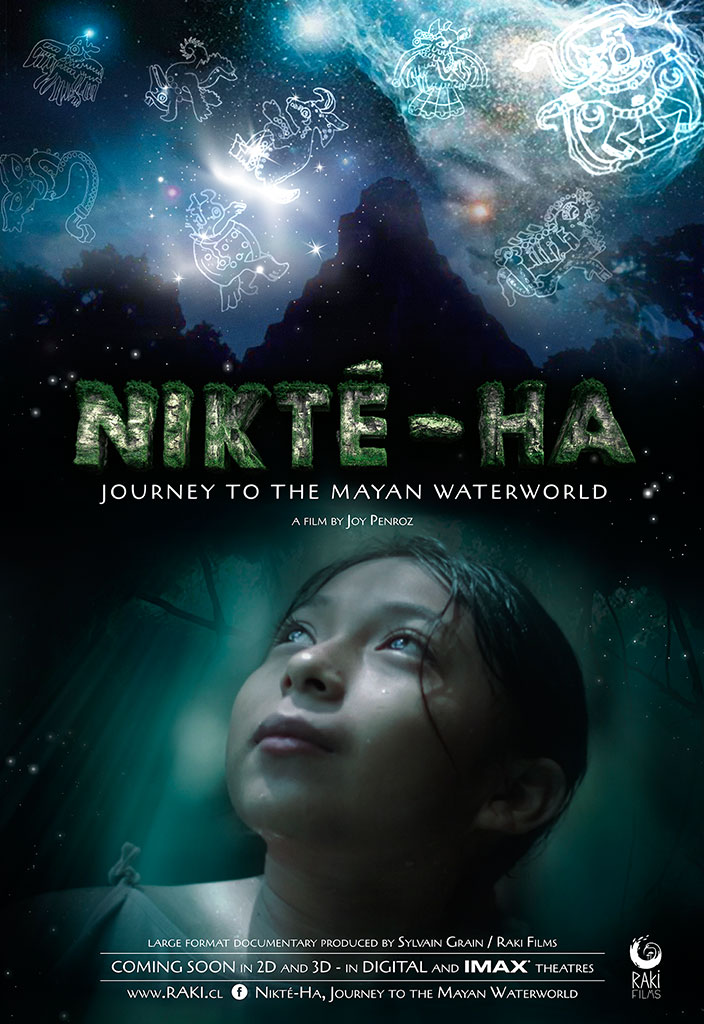 Nikte Ha
Journey to the Mayan Waterworld
Large format documentary by Joy Penroz
Docu-Fiction ⎪ in development
We invite you on an extraordinary journey to the Yucatán Peninsula in Mexico, land of beauty and legends. Along with Nikté-Ha, a young Mayan girl, we will dive into the heart of the Mayan culture and encounter an extraordinary biodiversity from the Caribbean Sea to the tropical rainforest, home of the majestic jaguar. Through her unique relationship with nature and the magical world of her ancestors, we will enter the mysterious cenotes, millenary natural wells, and discover the importance of preserving an endangered treasure: WATER.
Sylvain Grain / Raki Ltda.
NK Studio, Mexico News Network, Don Porfirio, Jarpa Studio, Labodigital, Allianza Francesa Merida, ProMexico, SEFOTUR Yucatan, CONANP, CONABIO, Experiencia Xcaret and La Chicharra Music.