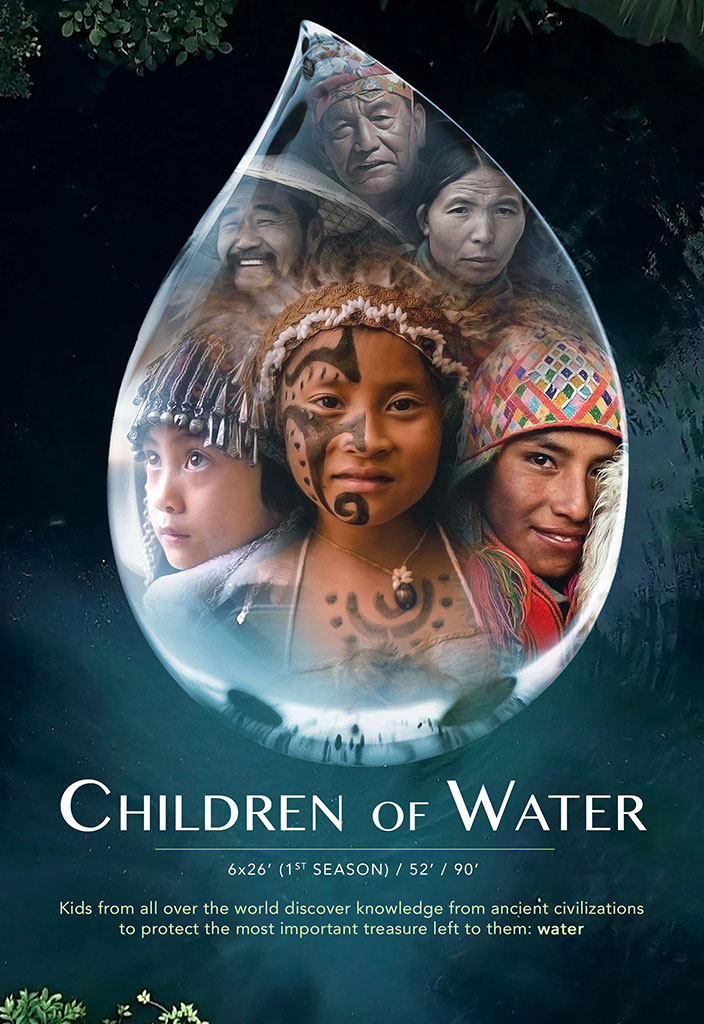 Documentary Series by Joy Penroz
In development ⎪ 6 x 26′ (1st season) / 52′ /90′
International Title: Children of Water
Kids from all over the world discover knowledge from ancient civilizations to protect the most important treasure left to them: water. Each episode is located in a different country, focuses on a water conservation tradition and features one main character who raises its community's awareness. Locations: Yucatan-Mexico, Rapa Nui, Cusco-Peru, Sahara desert, China (tbc) & Italy (tbc).
Sylvain Grain / Raki Ltda.
CNTV (National Television Council, Chile)
TVN (Chilean Public TV)